Capstone Cooling & Heating LLC is locally owned and operated by Michael and Naomi Wolters. Michael is a Tucson native and Naomi is an Arizona native. We take great pride in serving the Tucson and surrounding areas, and are committed to supporting local businesses.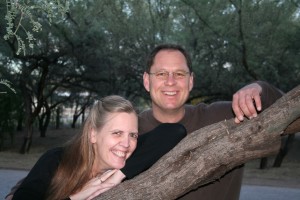 We have a deep roots in the construction and service industry in the Tucson and southern Arizona region. With grandfathers, uncles, fathers, and cousins building much of the Tucson area through the years including several buildings which have become prominent Tucson landmarks.
Early on we got our start in the construction fields and have always focused on exceptional customer service. Through the years we have become accomplished in many of the trades working as an electrician, carpenter, and plumber before settling into the Cooling and Heating business. We are also former business owners of Home Pro Handyman Services. So we have the background, skills, knowledge, and expertise to deliver great customer service and a high quality job every time.
Would you like to know more?
Call us TODAY for all of your cooling and heating needs 520-808-8092